The most defining trend of the 1990s was undoubtedly grunge. And since the 80s revival has reached its peak and is on the steady decline, it's the 90s that are next in turn - grunge naturally included. This neo-grunge takes the ripped denim trend firmly in its stride; and along with it comes another 2009 and 2010 fashion trend: laddered stockings.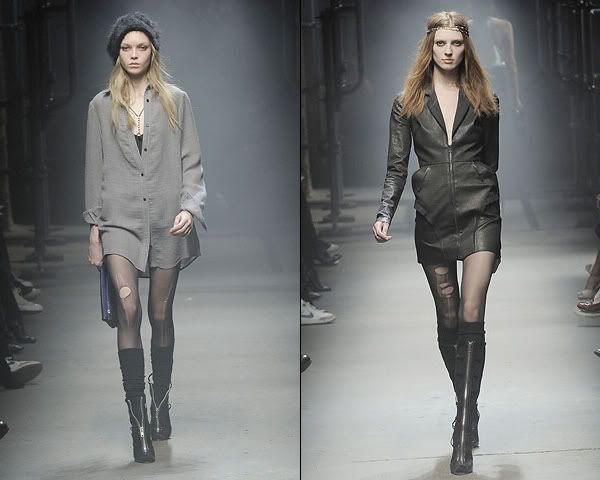 The first we really noticed it was on Alexander Wang's Fall 2008 runway, in which beanies, boots and ripped tights made up a look that was rock chic meets neo-grunge. Since then, it's taken quickly to the streets - featuring in many a street-style blog across the web.
How to wear it
With conviction. Wearing a crisp, corporate skirt-suit and a pair of stockings with a little ladder or two just looks like an unfortunate run-in with a sharp fingernail. On the other hand, shredded tights with studded boots and a black mini screams fashion-forwards neo-grunge chic.